Watch Latest Episode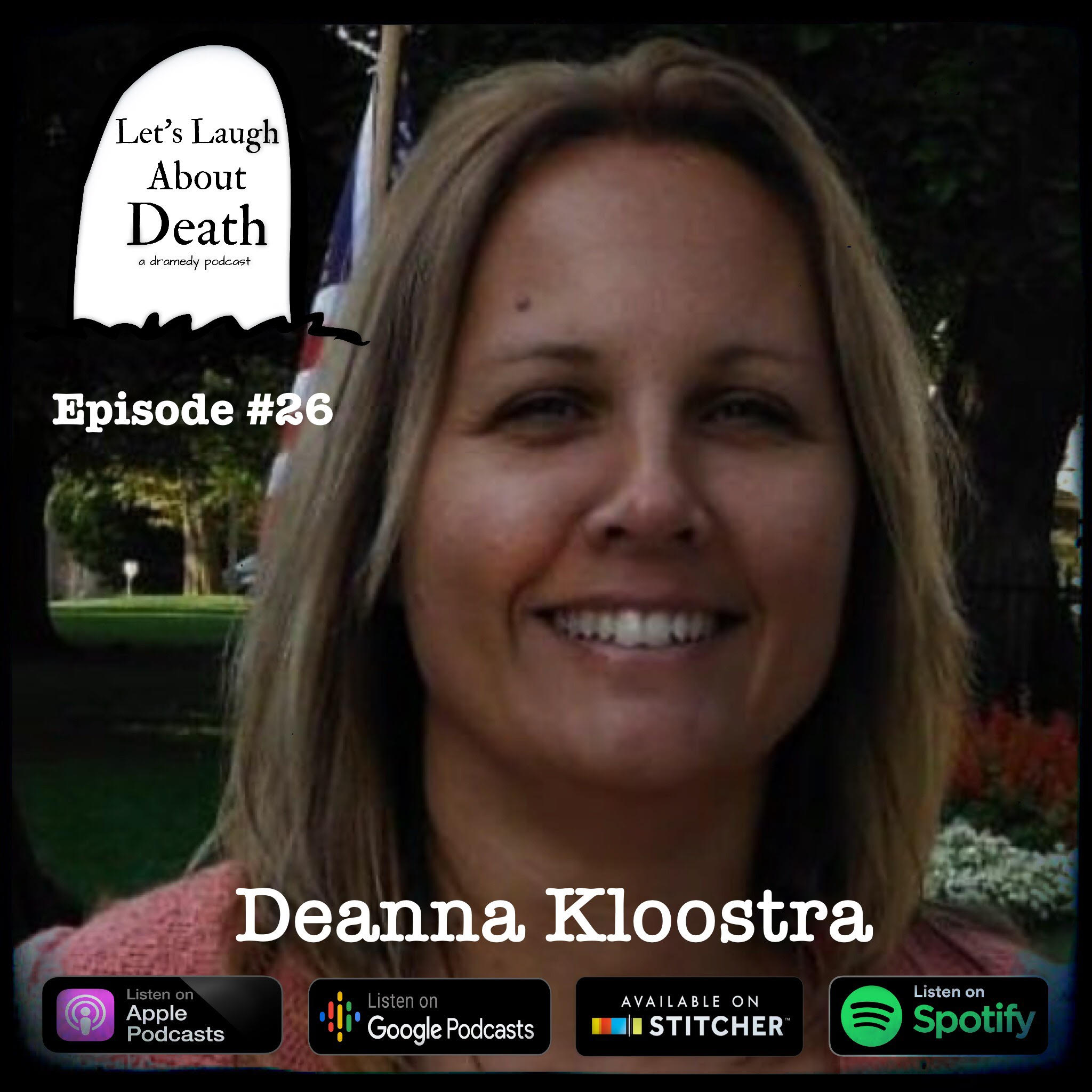 Let's Laugh About Death #26 - Deanna Kloostra (Legal Domestic Abuse Coach)
Release date: 07/20/20
Free to listen on any platform.
Let's Laugh About Death - The dramedy podcast that celebrates life while contemplating the inevitable with Host Tim Rooney - of the popular Amazon Prime film series Haunted Saginaw.
Today, my guest is Deanna Kloostra. Deanna is a victim of the custody court system and in turn became a Legal Domestic Abuse Coach. In this episode, we discuss her experiences with seeking custody of her children while discovering some very sketchy practices that take place. She describes her findings of the disgusting world of sex trafficking that happens literally underground. Deanna also describes ways in which victims of the system can represent themselves, along with resources that can assist them in their battle. This is a very eye opening episode that delves into topics that most of us really don't want to admit actually exist. 
You can find a link to all of the resources we discussed in this episode at:
Get this show for any platform including these:
Apple Podcasts: https://tinyurl.com/y3qxhy37
Google Podcasts: https://tinyurl.com/y6utm9gg
Spotify: https://tinyurl.com/y3jgryov
Stitcher: https://tinyurl.com/y4qdlklg
Or listen directly on the web at: llad.podbean.com
Support the show financially just by listening at: https://tinyurl.com/y27m6s8g
#death #laughaboutdeath #afterlife #griefsucks #Hauntedsaginaw #deathanddying #LiveLifeHappy #amazonprime #grievingwithhumor #happy  #existential  #covid19 #coronavirus #custodybattle #custody #childcustody